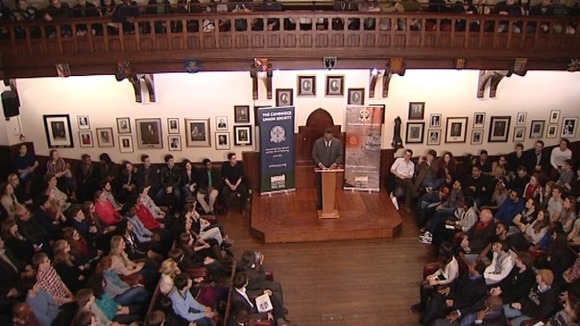 The American Civil Rights leader Jesse Jackson has been speaking to students at cambridge University during a visit to the UK.
The Reverend Jesse Jackson worked closely with Dr Martin Luther King, fighting for racial equality both in America and around the world.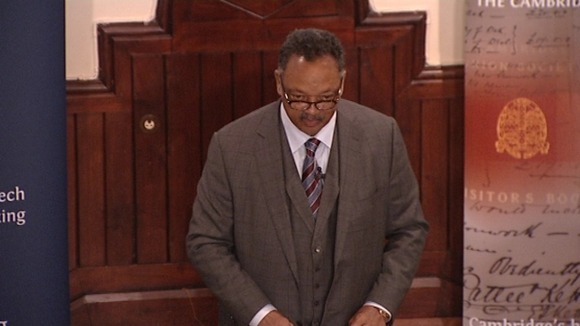 During his speech he called on students to use their "world class" education to make the world a better place. He talked to them about racism, poverty and social change.