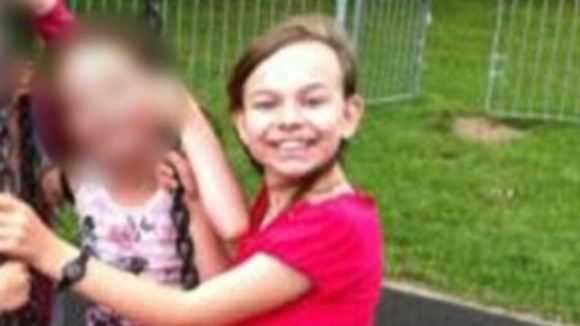 A jury has returned a verdict of accidental death after a 12 year old girl died after landing head first as she tried to leap over a pommel horse in a PE lesson.
Trevyn Joslin caught her foot and fell onto a safety mat in front of horrified pupils at Taverham High School in Norfolk in March.
Both the police and the Health and Safety Executive found no failure on the part of anyone at the school.
Norwich Coroner's Court heard that Trevyn had had a pre-existing neck condition, Spinal Oesteomyelitis, and had been warned by her GP two years before the accident that she should avoid contact sports like rugby, gymnastics and trampolining.
The school knew about it but it hadn't been flagged up to all teachers.
However the pathologist Nat Carey said the accident would have caused a fatal injury in someone with a normal neck.
PE Teacher Shirley Naisby said she was a confident, enthusiastic gymnastic - one of the better gymnasts in the class.
She said pupils were invited to choose their favourite piece of equipment to end the lesson on and Trevyn chose the horse.
Shirley Naisby said, "She ran up perfectly well co-ordinated, her right foot caught the front end of the horse and she toppled forward landing face down on the crash mat almost in the recovery position.She was trying to mouth words but it was very difficult to hear what she was saying."
Assistant Deputy Coroner David Osbourne said : " A young life so young when lost is extremely difficult and so I would offer my sincere condolences to you, the family."