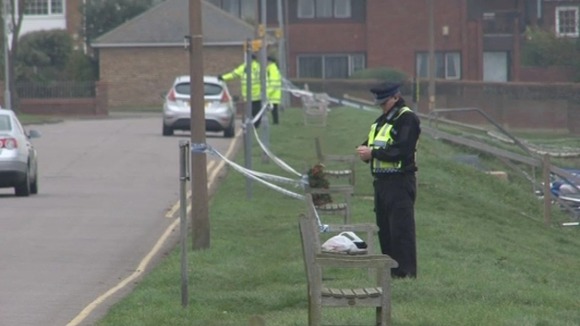 Police say that two people found dead in a burning car in Southend last night were a mother and son.
Mother, Catherine Mhlaba, and her 16-year-old son, Beki Ali, were discovered in the blazing vehicle on the Thorpe Bay Esplanade.
Detectives say that they are looking into the possibility that Catherine could have started the fire in her black Vauxhall Vectra in order to kill her son and take her own life.
Essex police said:
"Specially trained officers are supporting the family at this very difficult time.
"These tragic deaths are being investigated by detectives from the Kent and Essex Serious Crime Directorate.
"Their investigation is currently looking at the possibility that Catherine Mhlaba was responsible for killing her son and taking her own life by starting the fire inside the car.
"Detectives are appealing for anyone with information to contact them at Southend on 101.
"They are particularly keen to hear from a dog walker who may have been in the area at about 5.20pm or anyone who may have seen the car at any time either before or during the fire."