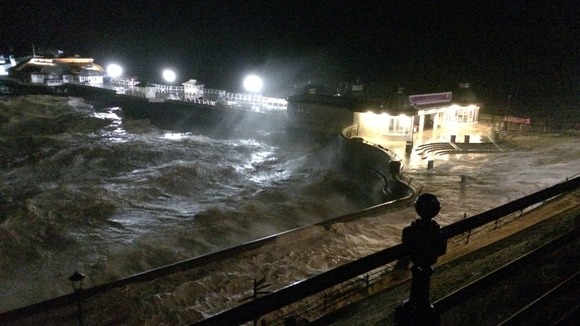 Cromer Pier has been closed in the interests of public safety, as a result of damaged sustained during yesterday's storm.
Elsewhere in North Norfolk, rest centres in Holt and Wells are now shut as they are no longer needed.
The Lighthouse at Walcott remains open and is busy and, as a result, people are being directed, where possible, to Stalham Sports Hall where there is more capacity.
Currently there is a total of 50-60 people based at the Stalham and Walcott centres.
There has been some damage to shops and cafes in Wells, but shop owners are aware and premises are being boarded up.