Witnesses have today been expressing their sadness after last night's tidal surge ripped through the Norfolk village of Hemsby.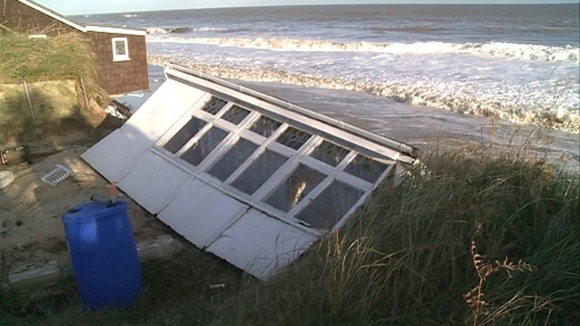 Several homes were destroyed by the large waves.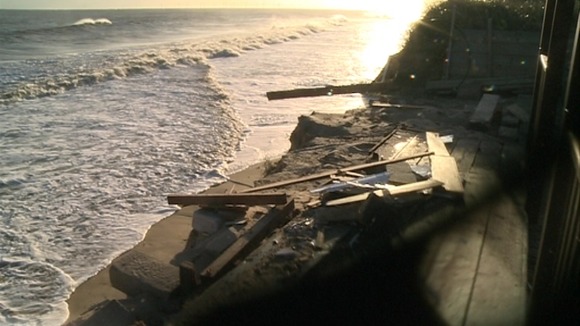 Robin Adams lost his holiday home in the surge. He says that he has never seen a storm like yesterday's in his life: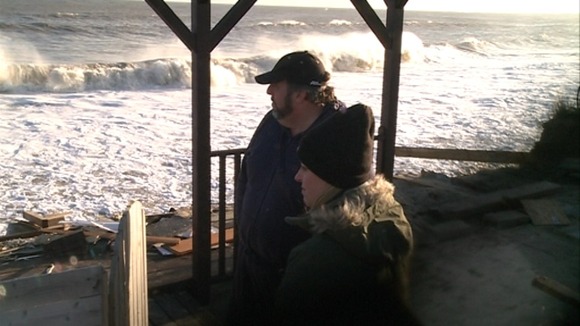 "I've seen storms before, but this was relentless."
"The sand and the dunes were just being eaten up."
"It was a dramatic event, but obviously I've lost my holiday home and those memories are gone now. It's very sad."