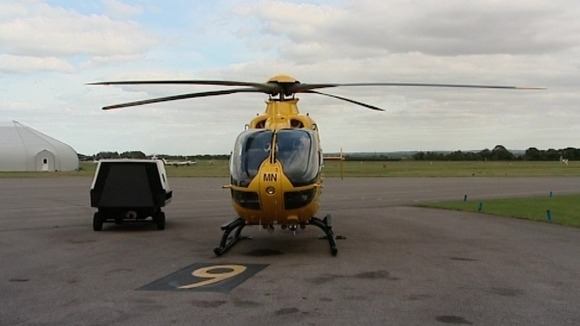 The East Anglian Air Ambulance has been temporarily grounded over safety concerns.
The helicopter is the same model as the craft which crashed into a Glasgow pub earlier this month.
It's one of twenty-two Eurocopters taken out of service by operator Bond, who are investigating problems discovered with a similar helicopter.
Bond Air Services says it has temporarily grounded 38 EC135-model helicopters globally after discovering a "defect" in one of them.