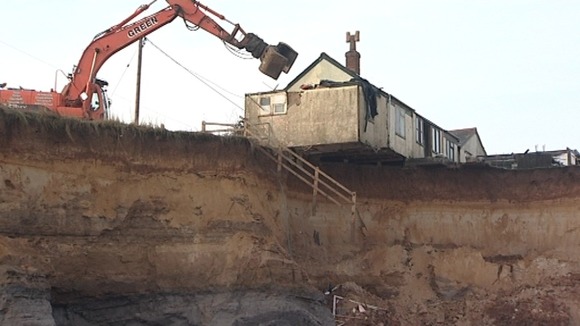 A house in the Norfolk village of Happisburgh that has been falling into the North Sea for years was finally demolished today.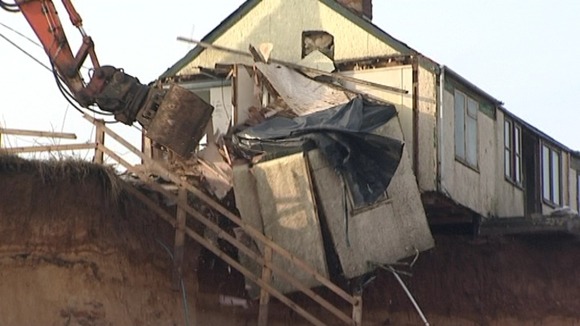 The bungalow's owner, Bryony Nierop-Reading, had refused to leave her home while others around were taken down.
But after last week's tidal surge the building perched dangerously close to the edge and she agreed to allow the council to knock it down: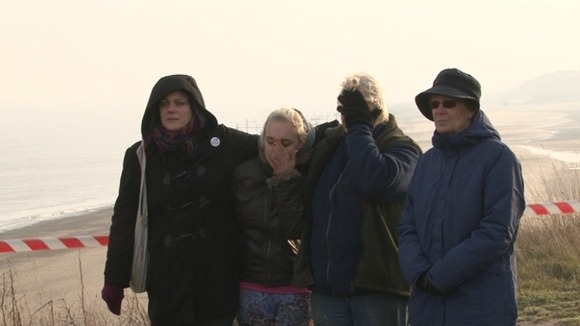 "I've known for the whole five years I've lived here that one day I'd lose it, and I suppose in a way the worst has now happened.
"I haven't got to worry about it happening anymore and I've just got to move on now."