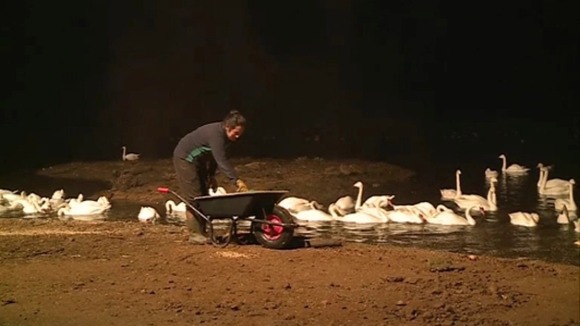 Staff have been giving hundreds of swans a nightly feed at the Welney Wetland Centre in Norfolk.
More than 5,000 Whooper swans have migrated from Iceland, to spend the winter in our region.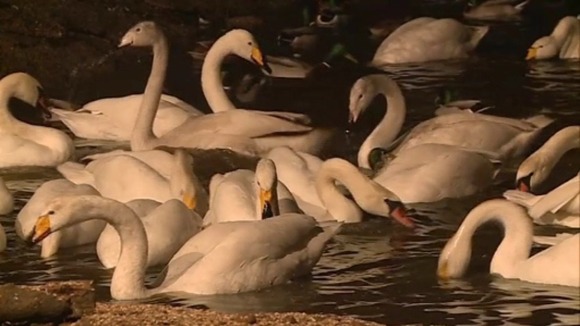 Moreover, several thousand Bewick's swans are expected to arrive from the Russian Arctic in January.
Visitors can watch the swans being fed on Thursday to Sunday evenings.
Samantha Lee, from the Wildfowl and Wetland Trust, says that feeding the swans is a long process:
"We get thousands of swans here, there's no way we could feed them all.
"However, for some of them, it might just keep those fat reserves above where they need to be."