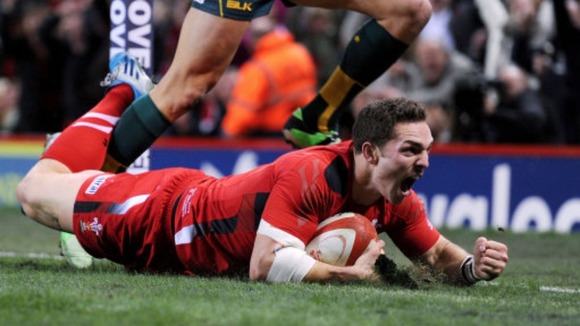 Northampton Saints winger George North says that he still intends to play in every Welsh International fixture, despite his club being hit with a £60,000 fine for allowing him to feature in a Test against Australia last month.
Saints were handed the punishment yesterday by a Premiership Rugby disciplinary panel because the match fell outside the International Rugby Board's designated Test window.
However, North has a clause in his contract which allows him to play in every Welsh International, and the 21-year-old is still keen to represent his country whenever possible:
"Whenever I get the chance to pull the jersey on it is a massive honour and if they say, 'George, we want you to play', then obviously I'm going to play," he told several national newspapers.
"Thank goodness the Saints are so understanding with me and allow me to pursue my international career.
"I have the utmost respect for the club and I back them 100 per cent for giving me this opportunity to pursue my Welsh career but also to play top rugby week to week.
"I came to the club because I wanted to improve myself as a player and I've enjoyed every second of it."
Read more: Northampton Saints hit with £60,000 fine for George North Wales appearance