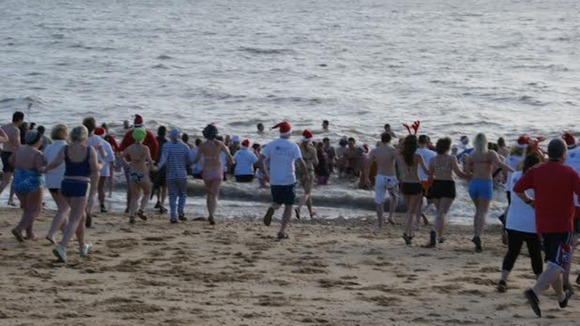 Hundreds of people celebrated Ipswich's St Elizabeth Hospice tenth Christmas Day Dip raising £40,000 for the Suffolk charity. The dip at Felixstowe beach, saw over 450 people celebrating ten years of thrills and chills.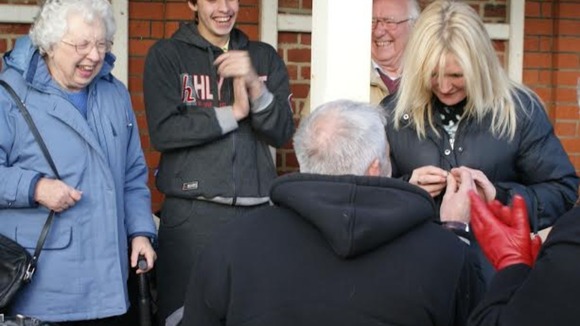 This year DJ Andy Storey, getting the dippers and crowd warmed up with some festive and classic dance tunes, got the party going by proposing to his girlfriend of five years, Denise Turner.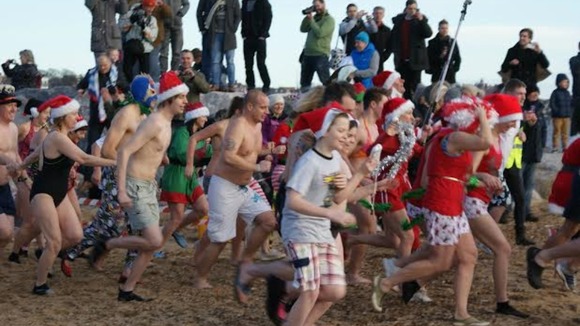 The Christmas Day Dip first took place ten years ago in supporter, Peter Burt's, back garden with just seven people taking part and Mr Burt and his family still come along every year and are always the first into the sea and the last out..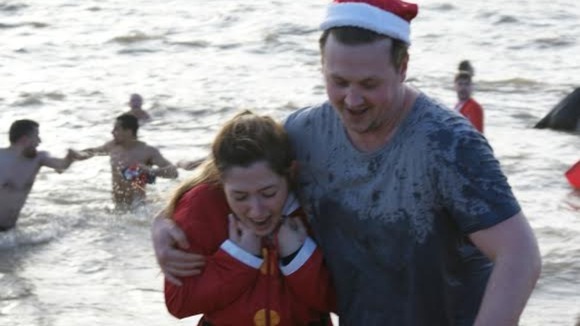 St Elizabeth Hospice is an independent charity which provides its services free of charge. The Hospice costs £9.1 million a year to run and relies on fundraising events such as the Christmas Day Dip, as well as donations and the income generated from its shops to meet the majority of those costs.