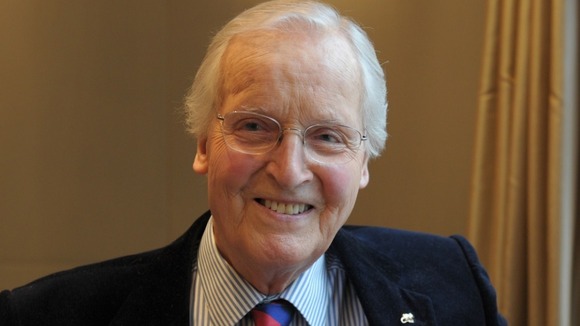 TV and radio personality Nicholas Parsons said he was "flattered and delighted" to be awarded a CBE for his charitable work.
He become known for hosting Anglia Television's Sale Of The Century, with its famous opening line "And now from Norwich, it's the quiz of the week ..." which launched as a regional show in 1971, and was broadcast nationally by 1975.
He said: "I think it's a very nice honour - I'm flattered and I'm delighted. I think honours are a wonderful thing to receive if you have worked hard and that is recognised. I don't understand these people who are pompous and say they don't want it. "