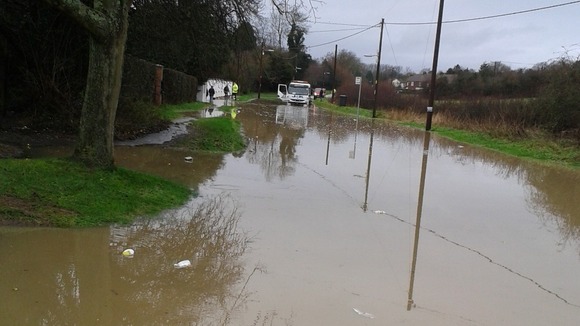 These pictures of flooding were taken at Aley Green, Slip End near Luton on Saturday 4 January by ITV Anglia viewer Angus Hippolyte.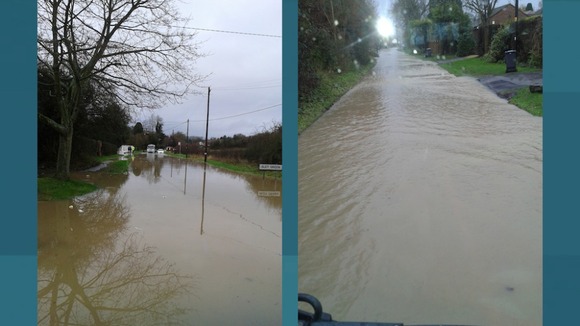 The Environment Agency has issued several Flood Warnings in the Anglia region including on the River Great Ouse at Newport Pagnell.
The river level at Newport Pagnell was recorded at 2.37 metres at 5pm on Saturday. The typical river level there is 0.11 to 1.90 metres.
The highest river level ever recorded at this spot is 3.12 metres.
Click here for the latest Anglia Weather forecast
Click here for more on the severe weather elsewhere in the UK