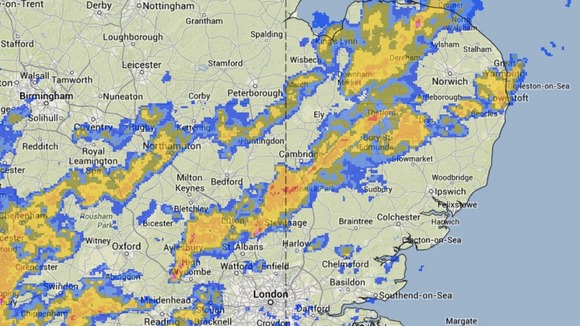 The Anglia region has seen nearly three times the normal rainfall in the first few days of 2014.
Across the region as a whole there has been 25 mm of rain in the first five days of January - normally during the period we might expect 8-9 mm.
Some places have been far wetter with 49 mm at Rothampsted near Harpenden in Hertfordshire and 42 mm at Moulton Park in Northampton.
The Met Office has a Yellow Weather Warning in force for heavy rain in Essex valid until 6am on Wednesday.
The Environment Agency has four Flood Warnings in place in the Anglia region and 16 Flood Alerts.