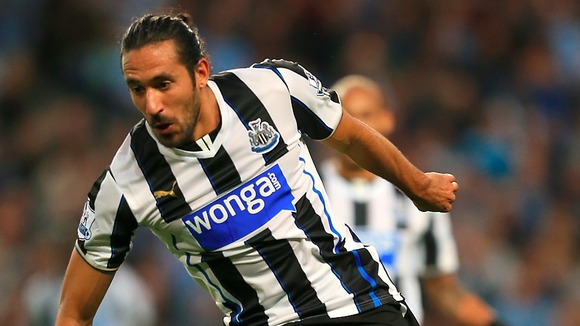 Rumours are rife that Newcastle midfielder Jonás Gutiérrez could be on his way to Norwich after the player tweeted a farewell to fans on Tyneside.
The move would see the 30-year-old reunited with former boss Chris Hughton.
The Argentinian midfielder effectively took his leave of the Magpies over the weekend when he posted a series of messages on Twitter.
Gutiérrez tweeted: "It was an honour and a pleasure to play with the Newcastle shirt and to have the support of the Geordie."
After receiving a deluge of replies, he added: "Thanks for the messages. I enjoy my 5 years at the club, I hope the club finish the highest this season and the best to my team mates."
Gutiérrez joined Newcastle from Real Mallorca during the summer of 2008, when he signed a five-year contract.
He has made 195 appearances for the club and scored 11 goals, although he has figured only twice this season.
Gutiérrez was a key player for Hughton, who was in charge at St James' Park between June 2009 and December 2010.