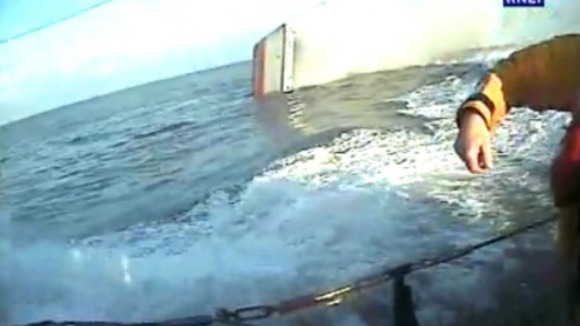 An investigation has begun after three crewmen aboard a wind farm service vessel had to be rescued after a fire broke out onboard their boat off the Suffolk coast.
The men were onboard the ECC Topaz, 10 miles off the Lowestoft coast.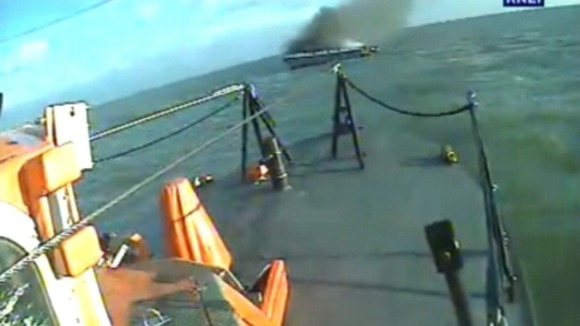 They were winched to safety onto the search and rescue helicopter from RAF Wattisham.
The crew were taken to Norfolk's James Paget Hospital as a precaution. There were no serious injuries.
The vessel eventually sank.