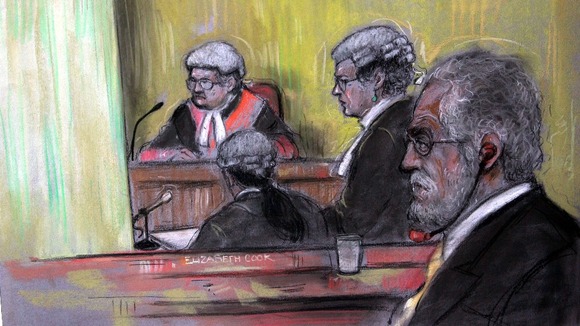 Former colleagues and alleged victims of veteran DJ Dave Lee Travis are expected to give evidence against the former Radio 1 favourite today.
Travis, 68, denies 13 indecent assaults and one sexual assault, dating back to 1976 at the height of his fame.
The trial at London's Southwark Crown Court has heard evidence from alleged victims who have pointed to Travis's alleged "campaign of sexual assault" and a casual attitude among broadcasting bosses in dealing with complaints against him.
Yesterday, women gave evidence anonymously - out of Travis's view - when they spoke of his "lechy" behaviour, wandering hands, and "strong, old" cologne.
One witness, a former announcer for BBC Radio 4, claimed Travis fondled her breasts while she was making an on-hour announcement for its flagship Women's Hour show.
Another recalled apparently having to be separated from the defendant after she called him a pervert following an alleged assault.
The alleged offending includes when he was working as a BBC DJ, as a broadcaster with Classic Gold radio, while appearing on Top Of The Pops, and when starring in pantomime.
Travis, from Buckinghamshire, is charged with 13 counts of indecent assault dating back to 1973 and as recently as 2003. He is also accused of sexual assault in 2008.
He denies all the charges.