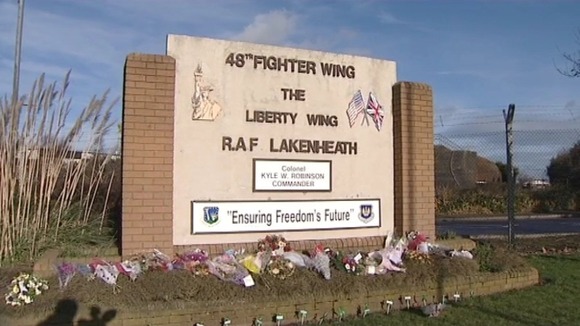 More than 2,000 US military personnel paused today at a memorial service to remember four US air crew members who died in a helicopter crash.
US Air Force (USAF) Captains Christopher Stover and Sean Ruane and Technical Sergeant Dale Mathews were killed, along with their female colleague Staff Sergeant Afton Ponce when the Pave Hawk helicopter they were flying came down suddenly on marshland on the North Norfolk Coast earlier this month.
Today body armour, rifles and dog tags belonging to each crew member were on display as their fellow servicemen and women gathered at RAF Lakenheath, Suffolk, where they were based.
Tributes were read to each of the air crew members of the 56th Rescue Squadron in the base's Hangar Seven.
The service, which was not open to the public, had been arranged to allow the military community to come together to recognise the tragedy.
A spokesman from RAF Lakenheath said: "Your continued thoughts and prayers are appreciated."
Norfolk Police has handed the investigation over to the USAF as there was no evidence that the crash was a criminal matter.
The USAF, supported by the Ministry of Defence, is to lead the investigation into the crash.