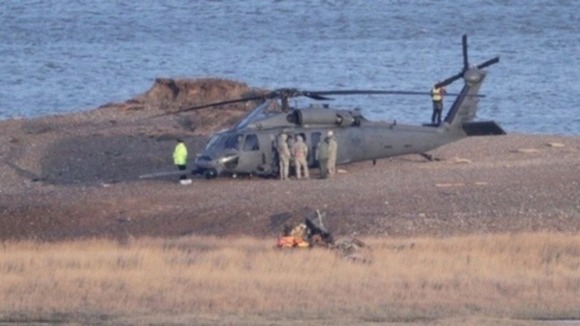 A memorial service to honour four US air crewmen who died in a Norfolk helicopter crash is due to take place.
The United States Air Force (USAF) predicted there will be "an overwhelming turnout from the military communities" in Hangar 7 at RAF Lakenheath for the service. It will not be open to the public.
It has been arranged in tribute to the fallen Airmen of the 56th Rescue Squadron, who died when their Pave Hawk helicopter crashed into marshland in Cley-next-the-sea on January 7.
Captains Christopher Stover and Sean Ruane and Technical Sergeant Dale Mathews were killed, along with their female colleague Staff Sergeant Afton Ponce.
A spokesman said: "Your continued thoughts and prayers are appreciated."
Norfolk Police has handed the investigation over to the USAF as there was no evidence that the crash was a criminal matter.
The USAF, supported by the Ministry of Defence, is to lead the investigation into the crash.