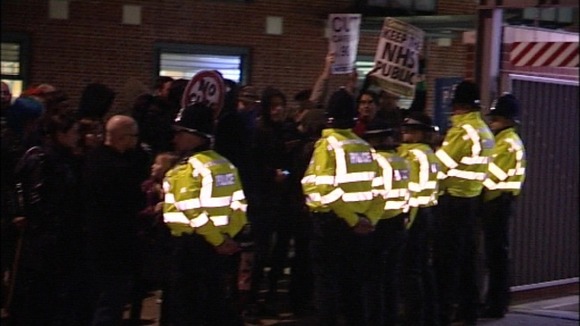 A man has been charged with a public order offence after a disturbance during the Prime Minister's visit to Norfolk. 53 year old Andrew Peel will appear in court next month.
Protestors threw placards at David Cameron's car as he arrived at the Forum in Norwich last night.
More than sixty people had gathered to voice their anger over Government cuts.