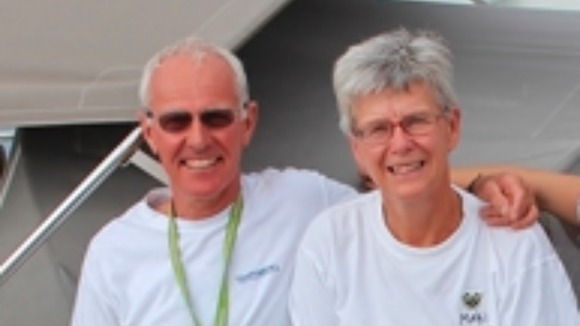 We are deeply shocked by the tragic events in St Lucia. Roger had been preparing "Magnetic Attraction" for this voyage over several years and as a talented engineer, his attention to detail was second to none.
The boat was prepared immaculately for world wide cruising and he was very safety conscious. They had been planning a world cruise for a long time and in recent years had gained deep sea experience on the south coast and around Europe.
To sail across the Atlantic and explore the Caribbean was Roger's dream.
Margaret retired in the summer and they set off from Lowestoft in July. They sailed across the Atlantic with two other members of the family, arriving in Martinique for Christmas.
Just the two of them sailed on to St Lucia to celebrate the New Year and Margaret's 60th Birthday.
They were both experienced sailors and had sailed dinghies and keel boats since they were children. There is a big sailing community both in the Norfolk and Suffolk area and around the country who have been following the "Blog" describing their adventures and experiences.
The tragic disaster in St Lucia is a shattering end to their dream and we thank everyone for the messages of sympathy and support that we have received.
We also wish to thank the foreign office and their colleagues in St Lucia for giving Margaret support and practical help at this most difficult time."