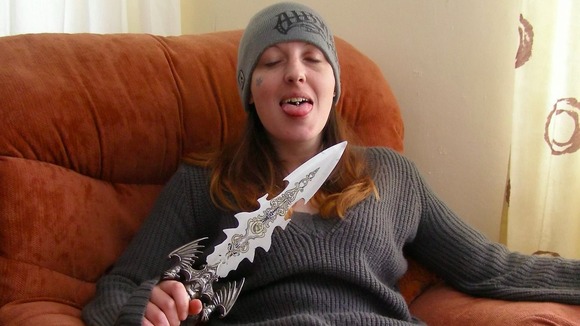 A court's seen a series of pictures taken of serial killer Joanne Dennehy who admitted stabbing 3 men and dumping their bodies around Peterborough.
Cambridge Crown Court heard how the pictures were taken while Dennehy was on the run.
Two men are on trial accused of conspiring with the 31 year old.
47-year old Gary Stretch and 37-year old Leslie Layton deny helping her dispose of the bodies and covering up her crimes.
The bodies of 48-year old Kevin Lee, 31-year old Lukasz Slaboszewski and 56-year old John Chapman were discovered in fields outside Peterborough in spring last year.