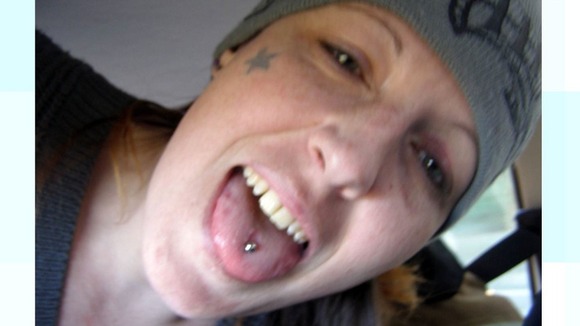 Serial killer Joanna Dennehy took a grinning selfie photograph of herself as she searched out further victims.
The picture, shown to jurors in the trial of her two alleged accomplices, shows the 31-year-old murderer posing and sticking out her tongue in the back of a Vauxhall Astra moments before she selected and stabbed her fourth and fifth victims.
Dennehy had already killed three men in Cambridgeshire when she randomly targeted the two dog walkers in Hereford. Both men suffered multiple injuries but survived.