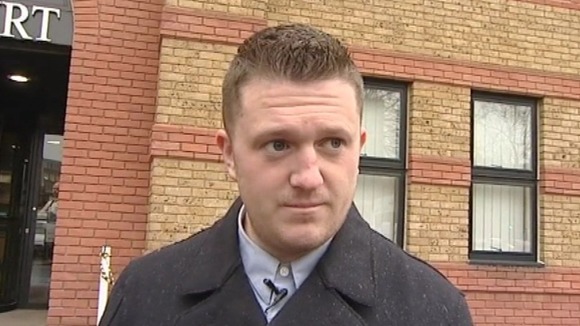 Stephen Yaxley-Lennon, the former leader of the English Defence League, has been jailed for 18 months for his part in a mortgage fraud conspiracy.
Yaxley-Lennon, who was also known as Tommy Robinson, was born and raised in Luton where the EDL started.
St Albans Crown Court heard Yaxley-Lennon had admitted two charges.
EDL members were among those who clashed with radical Islamists in Luton when they disrupted a homecoming march by the Royal Anglian Regiment in 2009.
More recently Yaxley-Lennon left the EDL claiming it could not shake off its violent reputation