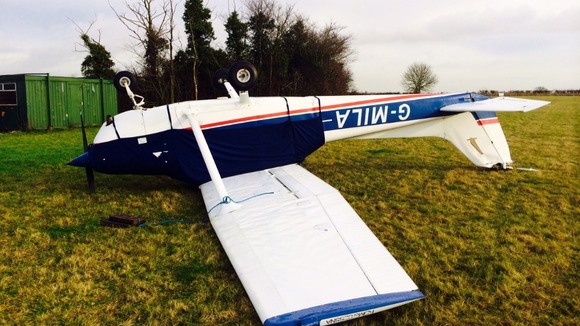 Strong winds over the weekend left a trail of destruction across the east as damage was caused to property and homes.
At Acton near Sudbury in Suffolk this Cessna 172 was ripped from the ropes and weights holding it down.
The owners, Peter and Elaine Miller said. "The aircraft cartwheeled across the private landing strip before turning upside down."