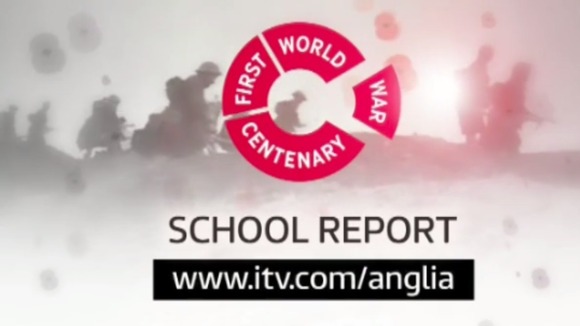 Schools and pupils wanting to get involved with ITV News Anglia's First World War Centenary School Report have until Monday to send their story ideas to us.
As the country gets ready to mark 100 years since the outbreak of hostilities in the summer of 1914, ITV News Anglia is challenging the region's schoolchildren to share their communities' stories.
Send us your idea and, if you are one of the selected primary or secondary schools, we will provide you with a cameraman, a producer and a few tips – but the rest is down to you.
To find out more, click here.