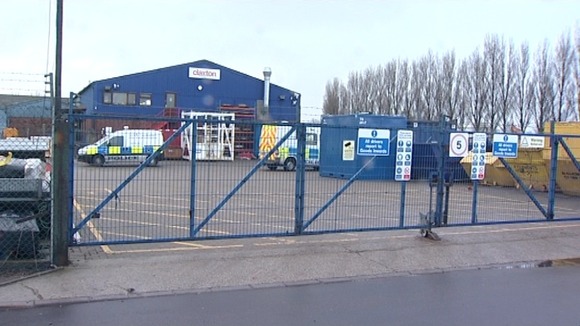 The inquest has opened into the deaths of four construction workers in Great Yarmouth in 2011.The jury heard how the men were working on constructing a test bay for the offshore industry. At 17 minutes past 2 on January 21st 2011, a steel structure collapsed on top of them.
Daniel and Thomas Hazelton were killed immediately, and attempts to resuscitate Peter Johnson and Adam Taylor failed. All four died from traumatic asphyxia.
Detective Chief Inspector Andy Guy from the Norfolk and Suffolk Major Investigation Team said the police looked at the possibility of individual and corporate manslaughter charges.
A file was presented to the Crown Prosecution Service's special crimes division, which said there was no realistic prospect of securing a conviction.
He said he challenged this but the CPS were adamant. Asked by the barrister representing the families of the victims why he'd issued a challenge, Detective Chief Inspector Guy said he wanted a second opinion.