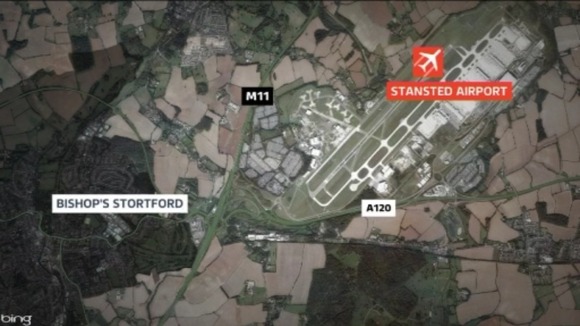 Police are investigating after a car was shot at near Stansted Airport.
A 51-year old woman was driving the car along the A120 after just turning off the M11 when something smashed the windscreen of her car as she approached Stansted Airport. It was thought to be an air pellet.
Police say the pellet was fired at her car from a bridge, causing her windscreen to smash. The woman wasn't hurt.
A man dressed in all black clothing was seen on the bridge at the same time.
It happened on Friday 7th February at around 7am in the morning.
Anyone with information should call Essex Police on 101