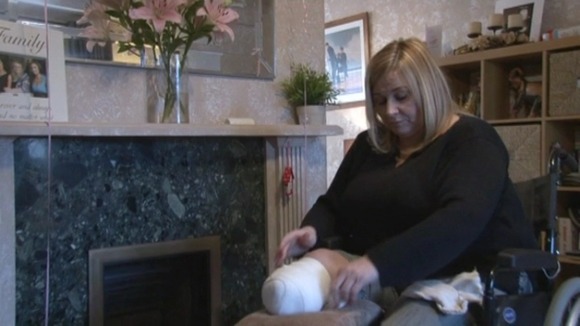 A good Samaritan from Bedfordshire, who lost her leg when she tried helping at the scene of a car crash, says she'd do it again.
Keely Adams and her partner were heading home to Leighton Buzzard when they spotted a car on its roof. As they tried to help, she was hit by an 18-tonne lorry. The driver's never been found. Keeley says she'd never regret stopping to help, but says it's been very difficult.
"You know I wake up sometimes and I think this is all just a bad dream, and then obviously reality strikes. When I see my wheelchair, you know, just things like that."
Keely Adams_