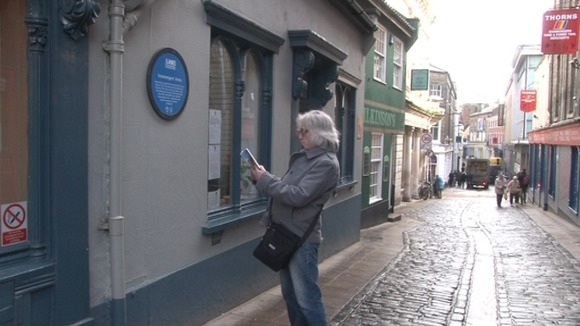 A local historian has written a new book and guide revealing the stories behind Norwich's blue plaques.
The city has more plaques than any other place in the UK.
They each commemorate important places and people who have lived in the area including Elizabeth Fry, who led prison reforms in the 19th century, and Sarah Glover, who invented the Doe, Ray, Me rhyme to teach children to sing.