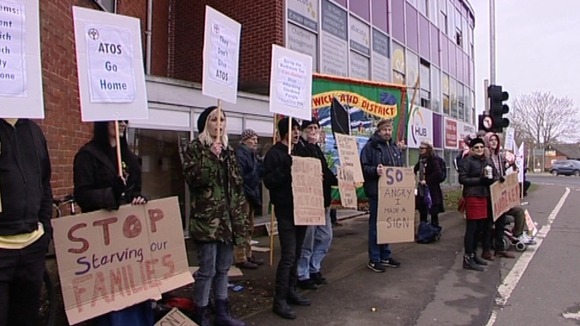 A demonstration has been held outside a work assessment centre for disabled people in Norwich, which doesn't have wheelchair access.
The centre is on the second floor of St Mary's House in Duke Street, and is run by Atos on behalf of the Department for Work and Pensions.
Campaigners say people in wheelchairs are being sent to assessment centres many miles from their home, because they can't use their local centre.