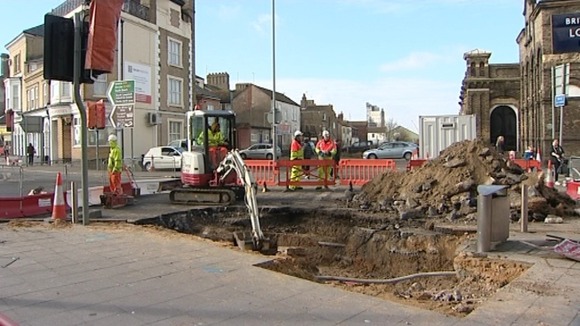 There's been major disruption to traffic through Lowestoft after a mystery hole developed in the centre of the town.
It was discovered last night and today workmen have been repairing the damage while experts analyse whether this is the latest in a series of sinkholes around the country.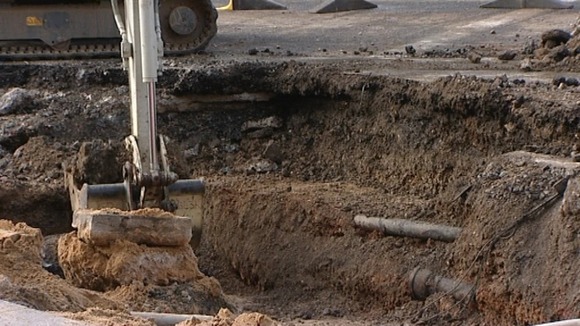 The town was badly flooded in December and the area around Lowestoft station is likely to be closed off for at least the next 24 hours.
"I've seen on other news reports about sinkholes developing around the country, and they're related to flooding," a local businessman said.
"I think this hole must be related to the floods too."