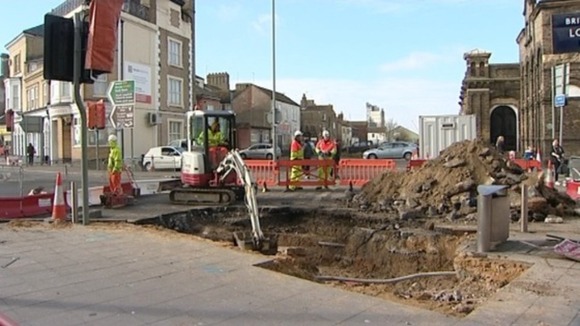 Engineers have been unable to explain what caused a hole to open up in the middle of a road in Lowestoft in Suffolk.
The hole, measuring about five metres long and twenty centimetres deep, appeared just off the the A12 at Station Square on Tuesday night.
The Highways Agency said repairs have been completed and the road has re-opened, however, they don't know why it happened.