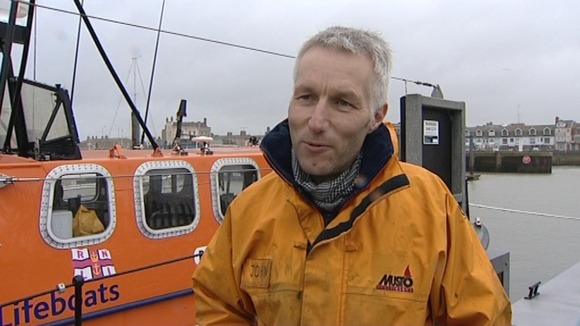 The coxswain of the RNLI Lowestoft Lifeboat has praised the shipmate of an angler who fell into difficultly off the coast of Suffolk today.
The man had to be rescued after he fell from his boat, but his shipmate raised the alarm and kept hold of him while the pair waited for the emergency crews to arrive.
"His fishing buddy was with him, he had hold of him over the rail of the boat, but he couldn't actually get him back on board the vessel," John Fox, the coxswain of the Lowestoft Lifeboat said.
"I would say he was very lucky because he must have been in the water for a considerable amount of time, so he did exceptionally well.
"I think the guy on the boat with him did so well to keep hold of him."
Read more: Man airlifted to hospital after falling from boat