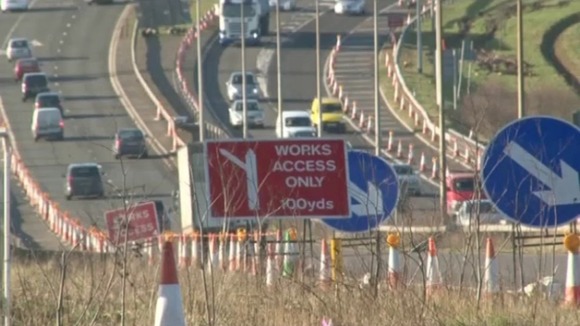 Drivers in Bedfordshire are being warned of delays as work begins on a £30 million scheme to improve access to and from the M1.
The project, designed to reduce congestion at junctions 10 and 10a for Luton, will see overnight closures on the main road linking the motorway and Luton Airport.
Details are as follows:
4th to 9th March 2014: Spur Road and New Airport Way – closed eastbound from the M1 to Capability Green. 8pm – 4am

10th to 12th March 2014: Spur Road and New Airport Way – closed westbound from Capability Green to the M1. 8pm – 4am
During those closures traffic will be re-routed via junction 11, passing through Luton town centre. From the 4th of March and for the duration of the 18-month project, there will also be narrow lanes and a 30mph speed limit.
_
Road improvements are often funded by the Department for Transport. In this case though it is the Department for Business, because of the predicted benefits for the local economy.
As part of the deal, the local council must ensure 900 new jobs in the local area. If the target is missed, the council will have to repay the Government some of that money.
"It is a massive project but it will open up all the opportunities for Luton in terms of the economy, jobs the airport and obviously access right across this part of England".
Colin Chick, Luton Borough Council_