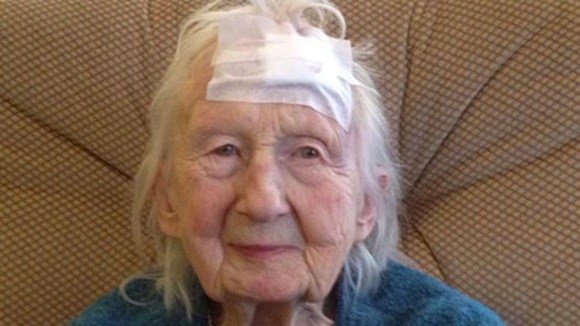 Police have returned to the scene of an asault on an 89-year-old woman, a week after three masked men burst into her home.
It comes as crime-fighting charity Crimestoppers announced a £2,000 reward for information which leads to the arrest of Connie Hallford's attackers.
She was in her living room at Arrowhead Drive in Lakenheath at about 7.45pm on Monday when she heard a loud bang at her front door.
She was hit on the head and knocked to the floor as three men ran into her home and demanded money.
Last night, police returned to the scene to carry out checks, speaking to pedestrians and motorists who may have been in the area at the time of the attack.
Officers spoke to 25 people as part of their investigations.
Det Insp David Giles, who is leading the inquiries, said: "We hope having officers in the area may have jogged someone's memory from last week. Something that may not have seemed significant at the time may be the small piece of information we need.
"Connie is still receiving help and support and doing surprisingly well considering her ordeal."