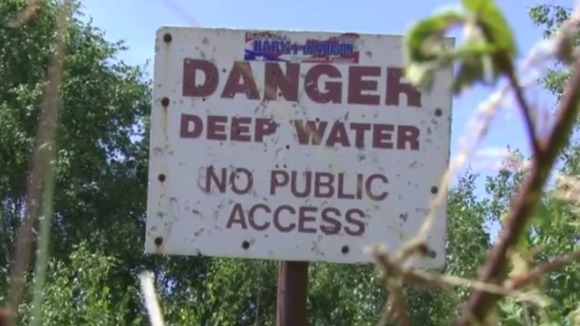 A policeman has admitted none of the officers at the scene of two drownings in Norfolk last summer had been competent enough swimmers to have helped the victims.
Ryan Pettengell, 41, from King's Lynn, died at Bawsey Pits after trying to help a teenage boy who also drowned.
This afternoon an inquest into Mr Pettengell's death heard from PC Ryan Williams, of Norfolk Police.
He said he heard Mr Pettengell say he would dive into the water to search for the missing teenager.
He appeared to be swimming confidently but it was later obvious he was in difficulties.
PC Williams admitted none of the police officers at the scene were competent enough swimmers to go in after him.
The inquest has also heard from Mr Pettengell's best friend, Wesley Moule. He told the jury he had seen him disappear under the water but assumed it was him being funny because he had often played practical jokes.
Victoria Hopps from West Norfolk Borough Council told the inquest the Bawsey Pits site was now officially closed - although people could still get access to it.
Mr Pettengell's mother suggested the signs warning people not to swim there should have additional information explaining the dangers facing people.