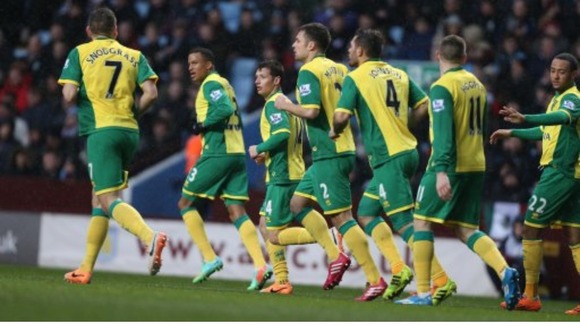 Norwich City midfielder Wes Hoolahan insists that he is fully committed to the Norwich City cause, despite choosing not to celebrate scoring against Aston Villa last weekend.
Hoolahan tried to force through a move to Villa in the January transfer window, and has become increasingly disillusioned with his lack of playing minutes this season.
His muted reaction to hitting the back of the net against his would-be employers resulted in many fans questioning his attitude, but Hoolahan says that he wasn't intending to disrespect Canary supporters.
"The fans have been great to me ever since I arrived and have always cheered my name when I'm on the pitch. It's special to me and I enjoy every minute of it," he told the club's official website.
"Obviously it was the first few minutes of the game and when I saw it hit the back of the net I was ecstatic and over the moon with the goal.
"It's been a difficult few months but I certainly wasn't disappointed about scoring, I was delighted with the goal. I did a fist-pump and throughout the whole game I ran my heart out for the fans and for the team.
"At the end of the game I went over to the fans to say sorry for what a disappointing result it was.
"I've got so much respect for the Norwich fans because obviously they've given me a lot of support over the years so I certainly didn't mean to disrespect anybody with the celebration and I'm sorry if anyone's taken it the wrong way because I was over the moon with my goal."
Read more: Hughton not concerned by Hoolahan 'non-celebration'