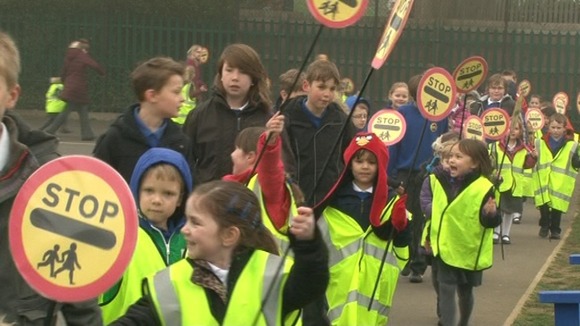 Children from Blisworth Community Primary near Northampton have taken part in a sponsored playground walk to raise money to fund their Lollipop Lady.
The School needs to raise £2,700 to pay for the School Crossing Patrol for another year.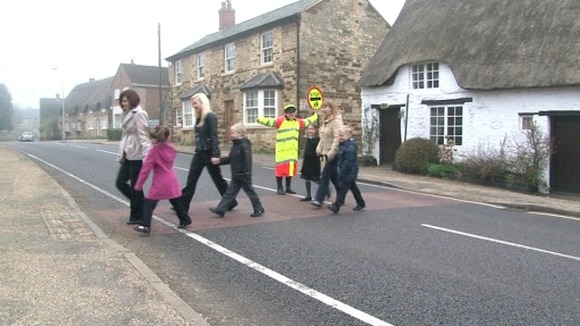 The school is on the busy A43 road and parents say they need a Crossing Patrol to keep the children safe.
School Governor Jane Percival said."I'm afraid otherwise children would be killed as the road is so very busy, just on a junction."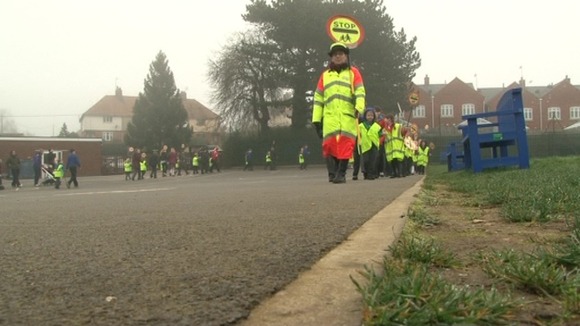 Northamptonshire County Council said. "In 2010, we announced that we would have to withdraw funding for school crossing patrol officers as part of having to make £73 million in-year savings.
As a result, a new scheme was developed which means that the patrollers are employed by the council and the school crossing patrol service will be cost neutral to the county council, being paid for by the communities themselves."