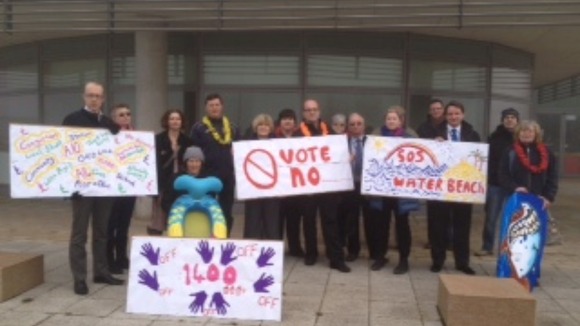 Campaigners fighting plans to build a new town in Cambridgeshire have held a peaceful protest ahead of a council vote.
Councillors at South Cambridgeshire District Council are voting this morning on whether to push forward with the New Town Proposal, which includes plans to build up to 9000 homes near Waterbeach.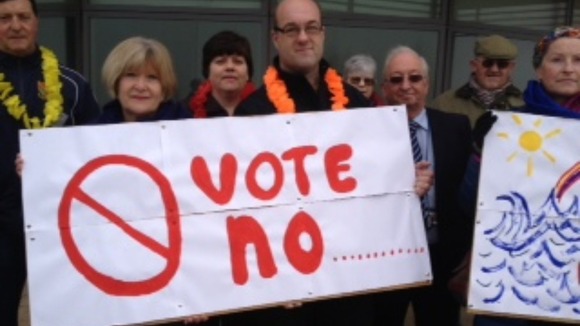 Ahead of the meeting, members of Waterbeach Voice and Keep Waterbeach Rural gathered with placards outside the Council's headquarters in Cambourne.
The Council says the development would provide much-needed housing, but campaigners argue it would destroy countryside and put a strain on local services.