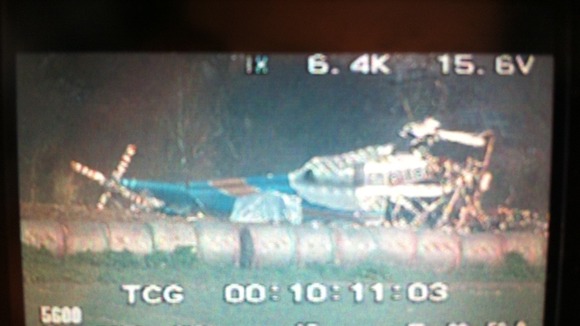 Wreckage of the Agusta Westland AW139 helicopter which came down at Gillingham close to the Norfolk and Suffolk border.
Norfolk police were only able to carry out a limited search last night because of thick fog in the area.
More detailed forensic investigations will be carried out today as Air investigators examine the scene.