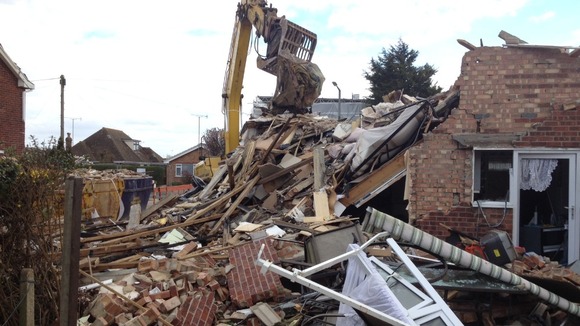 Demolition work has begun at the site of a gas explosion which destroyed two homes in Clacton last month.
Ten people were taken to hospital following the blast in Cloes Lane. All have now been discharged.
The one remaining wall from the two homes was knocked down this morning, and debris at the site has started to be cleared.
Any possessions found by the building contractors will be returned to the families who lived there.