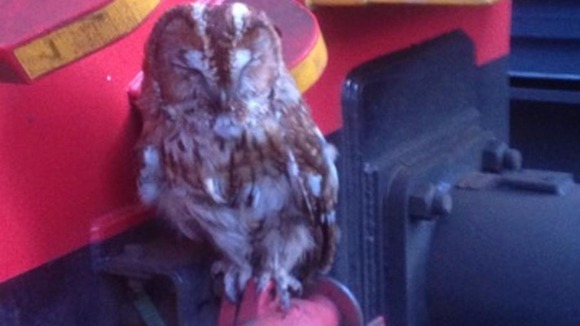 A tawny owl has survived an incredible 325 mile journey from Scotland to Northamptonshire, clinging onto the front of a train.
The young male, who is thought to be two or three years old, was spotted by staff at the Stobart freight terminal in Crick. It is believed he had been clinging onto the front of the engine, just below the driver's cabin, all the way from Glasgow.
The owl is now at an animal sanctuary in Nuneaton, where staff have called him Lucky. They say they have no idea why he did not fly off when the train began moving, but that it is a miracle he survived the journey.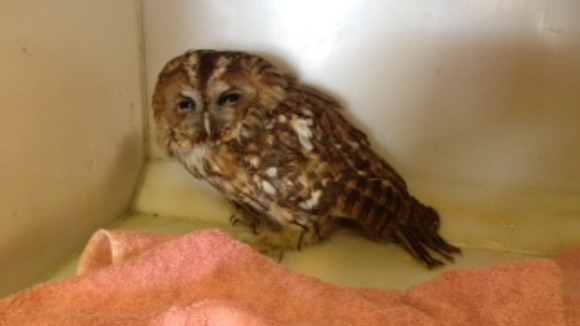 Geoff Grewcock. Nuneaton and Warwickshire Wildlife Sanctuary. _"I'm surprised it's lived, so we called it Lucky. In theory it should have flown off when the train started... These are very hardy owls, tawny owls. He's in very good health considering he's gone all that distance."
Other than a sprained wing, Lucky is surprisingly well. In a few weeks he should be fit enough to be released back into the wild, where the Sanctuary hopes that he will find a mate.