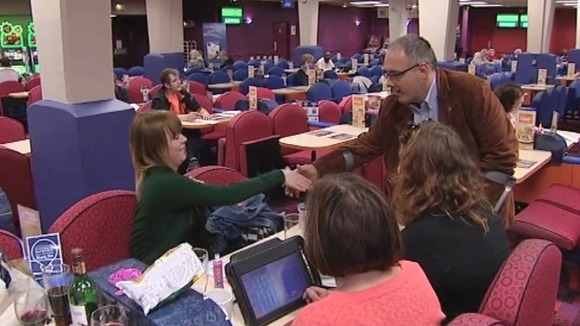 The MP behind a campaign to cut the amount of tax paid by bingo halls has received a warm welcome from players in Harlow.
Robert Halfon, the MP for Harlow, campaigned to have duty cut from 20% to 15%.
In the Chancellor's 2014 Budget, bingo tax was cut to 10%.