Anglia Weather
Frosty start after one of the coldest nights of the year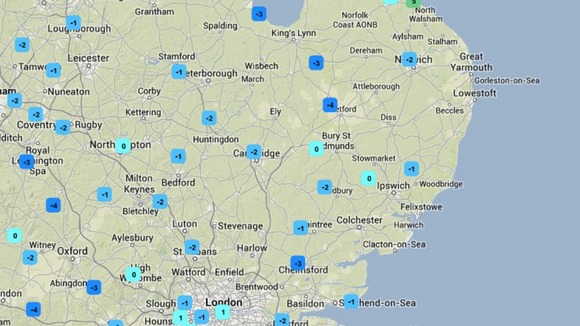 The Anglia region has experienced one of the coldest night of the year as temperatures dipped close to -4°C. It was the coldest night since 12 January when it hit -5°C.
It means scraping car windscreens and protecting tender garden plants as clear skies allowed temperatures to plunge.
It's likely to stay on chilly side during the week in the Anglia region as an easterly breeze sets in.
This March has seen more nights with temperatures below freezing than were experienced during February.
Click here for the latest weather forecast
Don't forget you can send us your pictures of the bright, frosty conditions by emailing angliaweather@itv.com