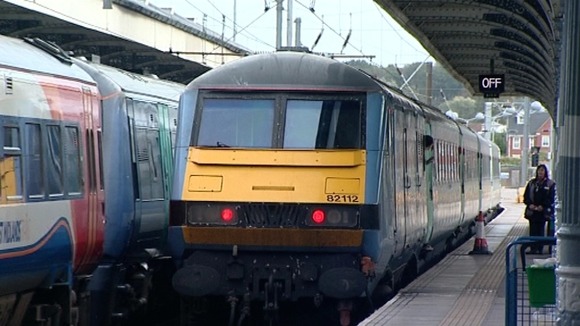 More than £2 billion pounds is to be spent on improving our rail network in the Anglia region over the next five years.
Network Rail is planning to spend up to £200 million pounds on improvements between Felixstowe and Ipswich to ease congestion.
There will also be major re-modelling work at Ely to increase capacity there, while £50 million pounds will be spent on a signalling upgrade between Norwich, Great Yarmouth and Lowestoft.
And a new operations centre will open at Romford in Essex next year to take control of the regions signalling.
£247 million pounds of that will go towards increasing capacity on the East coast Main line which runs through Peterborough.
The Bedford to Sheffield line will be electrified for the first time and work will start on the east west rail scheme which is a new line linking Milton Keynes and Bedford to Oxford.
The money comes from a national pot of £38 billion pounds.