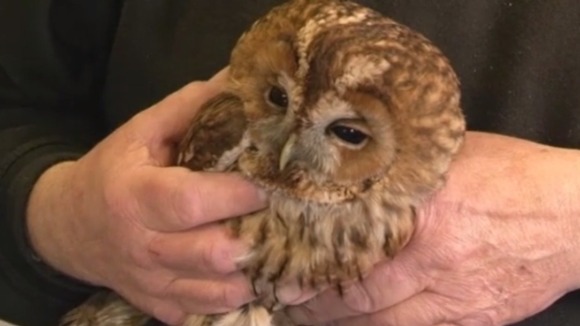 A tawny owl who was named 'Lucky', after surviving a 300 mile journey stuck on the front of a train, is to be released back into the wild.
Lucky was rescued from the train at a freight terminal in Crick in Northamptonshire.
After spending nearly 3 weeks at a wildlife sanctuary, he's made a full recovery and will be released this evening.