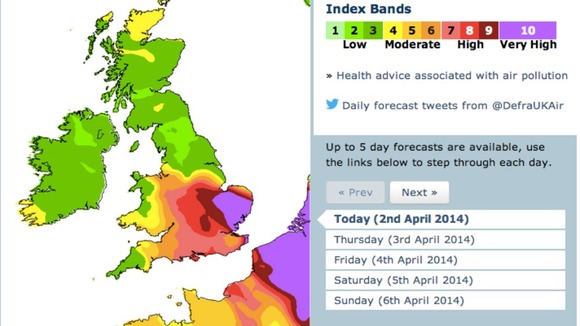 There are further health warnings for the Anglia region as air pollution is forecast to hit high or very high levels for the third consecutive day. Vulnerable people are being advised not to take exercise outdoors.
The government warning from the Met Office and the Department for Environment, Food and Rural Affairs (Defra) says:
"For England and Wales, Moderate to High air pollution levels are forecast for central and southeast England, to the south and east of a line from around The Wash to Cheshire to east Devon, with local Very High levels expected in parts of East Anglia and the East Midlands.
"This is due to light easterly winds continuing to bring in pollutants and allow local pollutants to remain close to source. There may also be some component due to Saharan dust."
Click here for government health advice