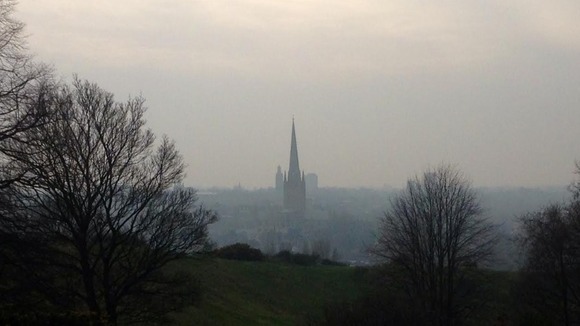 Record levels of pollution have continued to affect the region.
This morning the Met Office issued an air quality warning, and today the East has suffered some of the worst conditions in the country.
A combination of factors, including dust from the Sahara desert and emissions blown in from Europe is being blamed.