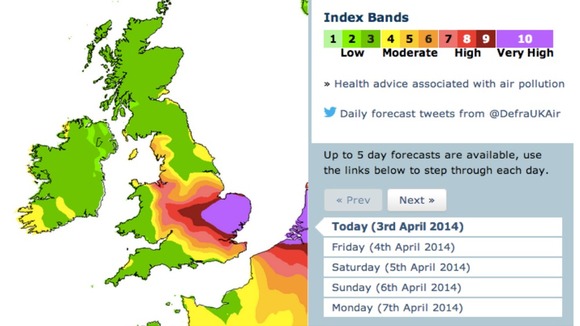 The latest air quality forecast from the Met Office is predicting that very high pollution levels will continue through Thursday in the Anglia region.
It had been forecast that pollution levels would drop but that prediction has now been reversed and it is expected pollution will be worse.
Pollution levels have already reached level 9 (high) in the South East, Greater London and Eastern England, the Department for Environment, Food and Rural Affairs (Defra) has reported on its website.
Defra ranks air pollution from one to 10, with one being the lowest and 10 the highest.