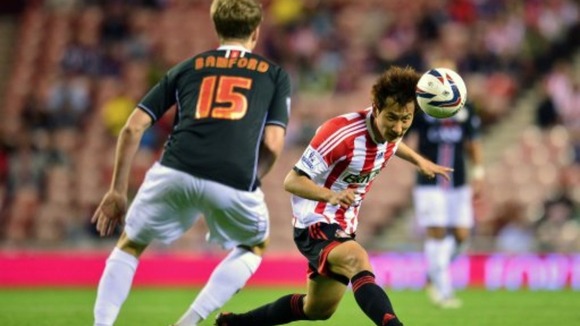 MK Dons say that they will not be taking further action over news that Sunderland fielded an ineligible player against them in the Capital One Cup clash between the two sides earlier in the season.
Striker Ji Dong Won, who has since joined Augsburg in the Bundesliga and has agreed to sign for Borussia Dortmund in the summer, hadn't received international clearance to play.
The Dons were only made aware of the breach last night, while the Football League first heard about it in late November.
In a statement on the club's official website, MK Dons said:
"By the time the Football League were aware of the player's ineligibility, Sunderland had already progressed to the fifth round of the Capital One Cup.
"The club acknowledges that the Football League board dealt with the situation as they saw fit and will not be pursuing the matter further."